Your moving checklist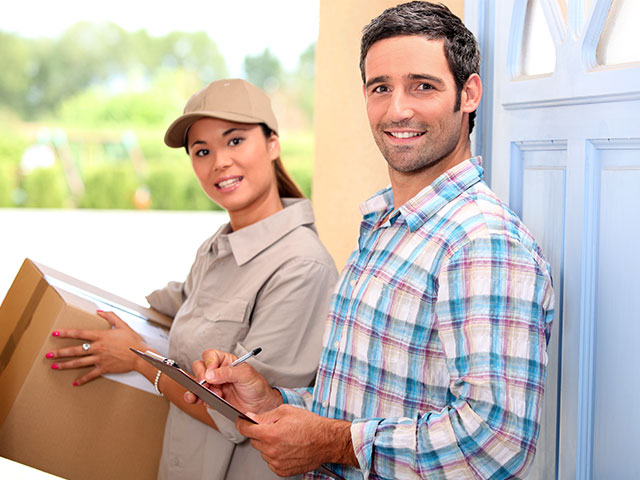 You may not be able to move mountains, but you can plan an organized move with a little help from this step-by-step timeline.
Four weeks before
Sort and purge.
Take a walk on every room of your house and decide what you'd like to keep and what you can get rid of. Think about whether any items will require special packing or extra insurance coverage. Before any packing begins sort through and dispose of anything not required. If you are planning to do the packing yourself label all boxes with the details of their contents and the rooms in which they are to be placed at the new address. If you don't want to pack stuff on your on call us to make an offer about packaging service.

Research & Friends.
Get in touch with a moving company. Get an estimated costs for removal services needed. Send out change of address cards.
Banks, Telecom & Mobile Phone Providers, Local Authority.
Notify your bank of change of address, this will include any credit cards you may have. Contact providers including any internet accounts that you may have to advise of your change of address,
and the date of which you wish your new number to operate. Notify the relevant authorities in your current area and in the area to which you are moving regarding council tax and electoral registration.
Create a moving binder.
Use this binder to keep track of everything—all your estimates, your receipts, and an inventory of all the items you're moving.
Organize school records.
Notify your children's school about leaving date and arrange for their records to be transferred to their new school district.
Moving Pets
Make arrangements to book pets into kennels/cattery etc. or for friends/relatives to look after them during the move.
Order supplies.
Order boxes and other supplies such as tape, Bubble Wrap, and permanent markers. Don't forget to order specialty containers, such as dish barrels or wardrobe boxes.
Take measurements.
Check room dimensions at your new home, if possible, and make sure larger pieces of furniture will fit through the door.
Forward medical records.
Arrange for medical records to be sent to any new health-care providers or obtain copies of them yourself. Ask for referrals.
One week before
Electricity & Gas.
Contact your existing suppliers to advise of the date when you will be moving, giving at least 48 hours notice for final reading. The gas & electricity market is now open to competition, allowing you to choose your supplier.
Refill prescriptions.
Stock up on prescriptions you'll need during the next couple of days.
Pack your suitcases.
Aim to finish your general packing a few days before your moving date. Then pack suitcases for everyone in the family with enough clothes to wear for a few days.
Keys.
Ensure that the keys for your new home are going to be available on time.
A few days or One Day before
Defrost the freezer.
If your fridge/freezer is moving with you, make sure to empty, clean, and defrost it at least 24 hours before moving day.
Washing Machine/Dishwasher.
Empty and drain pipes, secure the drum of the washing machine with the manufactures transit brackets.
Double-check the details.
Reconfirm the moving company's arrival time and other specifics and make sure you have prepared exact, written directions to your new home for the staff. Include contact information, such as your cell phone number.
Plan for the payment.
If you haven't already arranged to pay your mover with a credit card, get a money order, cashier's check, or cash for payment and tip.
Moving Day!
It may be a good idea to keep refreshments flowing for everyone involved. Remove all bedding, and clearly label for immediate unpacking for the first night at your new home. Show the team leader around the property and identify anything that is NOT to go with you.
Verify.
Make sure that the moving truck that shows up is from the company you hired.
Once loaded, walk around the property with the removal specialist to ensure all items to be moved have been placed in the vehicle. Agree an approximate time to meet at your new property.
Take inventory.
Before the removal workers leave, sign the bill of lading/inventory list and keep a copy.
Show the removal specialist the layout of the property, it may be helpful to label the entrance door to each room. Be available to assist in placing effects in the correct positions. Once you are satisfied that everything has been delivered and positioned in the appropriate place, please complete the relevant paperwork not forgetting the customer testimonials.